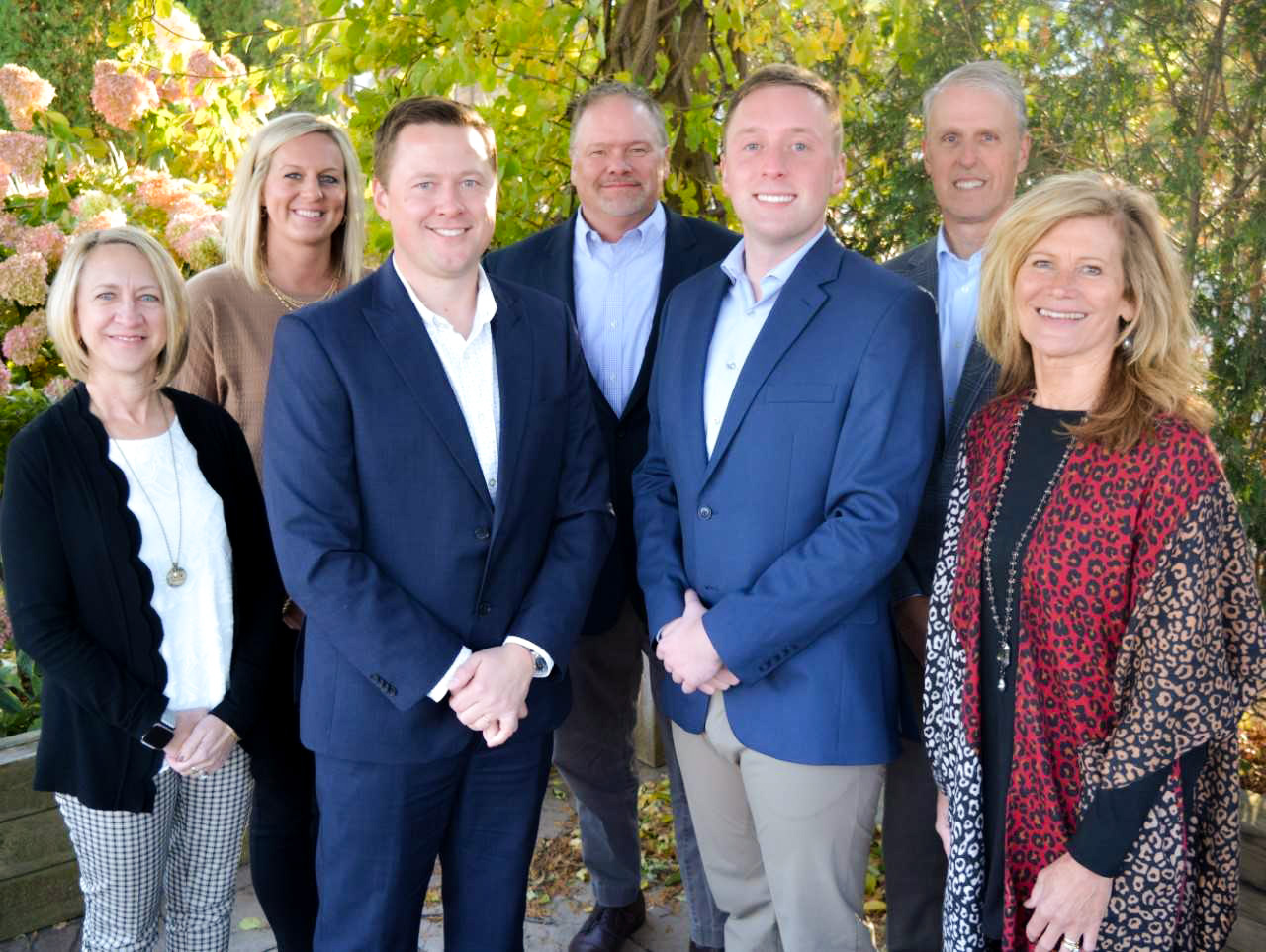 Oostburg Financial Services (OFS) is your home for financial planning and investment products and services.
First and foremost OFS is always committed to acting in the client's best interest in every single situation. Financial advising begins and ends with trust. As relationships are built with our clients, our continued goal is to build on that foundation of trust.
Secondly, OFS is committed to the concept of needs based planning. We often say that a financial life is like a puzzle. As we gather information and learn about the client, all of the pieces come together.
Finally, our staff is dedicated to providing a service experience to our clients that will make their life easier. The financial world can be complicated. Our staff is committed to taking the stress out of our client's financial life by providing timely, professional service that has them breathing a sigh of relief.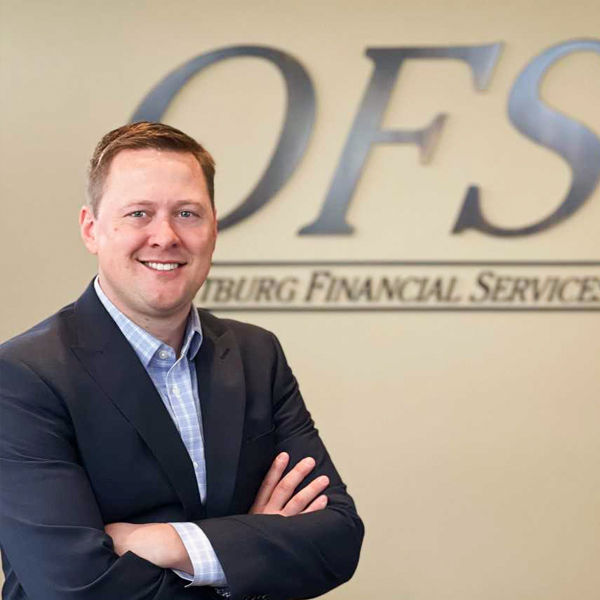 Steve joined Oostburg Financial Services in spring of 2014. Prior to OFS, Steve completed his Bachelor's Degree in Finance from the University of Wisconsin-Milwaukee and previously spent time in the banking and insurance sectors. Steve holds the Series 7 & 66, as well as life insurance license. Steve focuses his energy on making sure that the client's needs are being met. This includes developing comprehensive financial plans that help clients achieve their financial goals. Steve works in the areas of wealth management, asset preservation, estate and retirement planning, and retirement income strategies.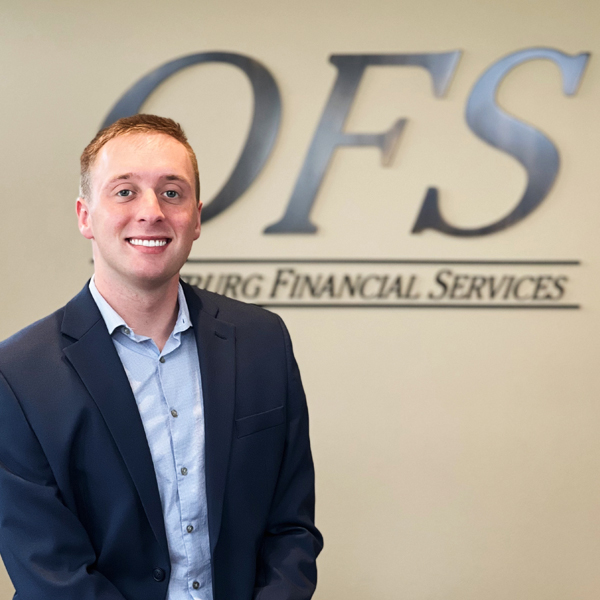 Jason joined Oostburg Financial Services in October 2021. Prior to OFS, Jason attended Lakeland University where he obtained a Business Administration degree and has worked in various support roles within the financial industry since 2020. Jason has his life insurance license and holds the Series 7 & 66 security licenses.
During his time here Jason has learned the OFS culture and is ready to continue the tradition of making the clients his top priority. The skills Jason has developed allow him to provide comprehensive financial plans, portfolio management, portfolio allocation strategies, retirement planning, and income strategies.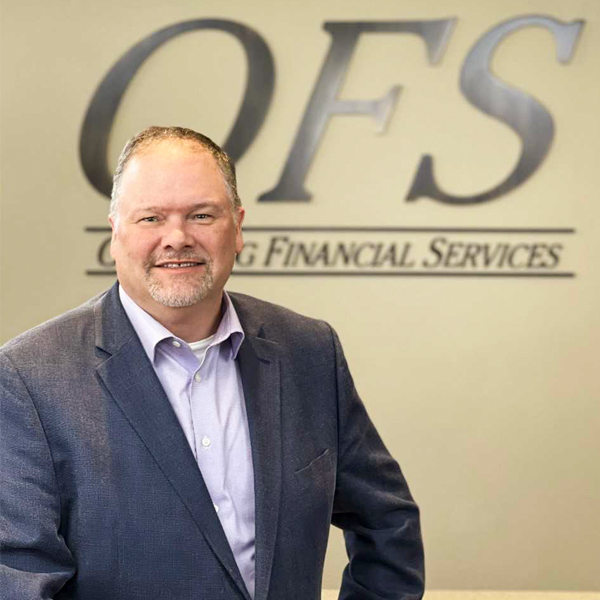 Paul began his financial career back in 2001 with US Bank and later accepted a position as a Vice President in US Bank's Corporate Bank until 2013. Paul then changed his financial career path to financial advising and advanced his knowledge and scope of expertise by obtaining his Series 7 & 66 advisory licenses.
With nearly 10 years of experience working as a Financial Advisor for businesses, individuals and families, Paul focuses the majority of his financial advising work in the areas of pre and post retirement planning.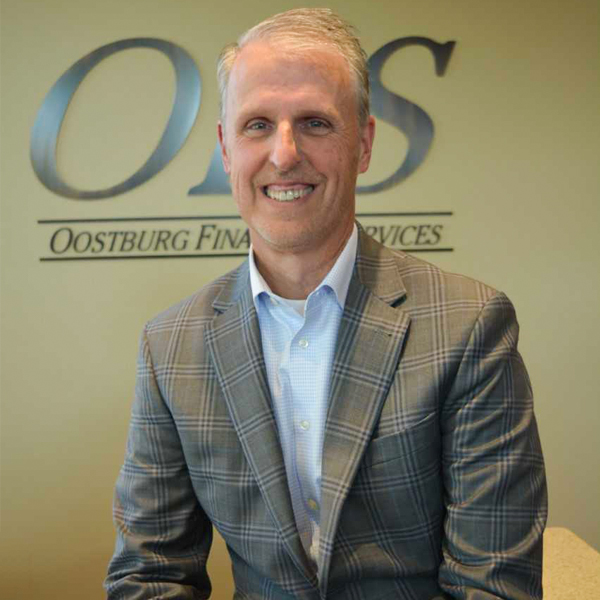 Retirement Plan Specialist
Steve has been a fully licensed financial advisor for 27 years. Currently Steve's role at OFS is focused on installing and servicing company sponsored retirement plans. Whether it is a 401(k), SEP, or SIMPLE IRA plan, Steve provides the guidance and service to help the plan run smoothly and remain in compliance.
In addition Steve provides ongoing employee education in both a group setting and in one on one meetings. The world of retirement plans can be overwhelming to business owners and their HR administrators, Steve works with them to help shoulder the burden and bring clarity to them and their valued employees.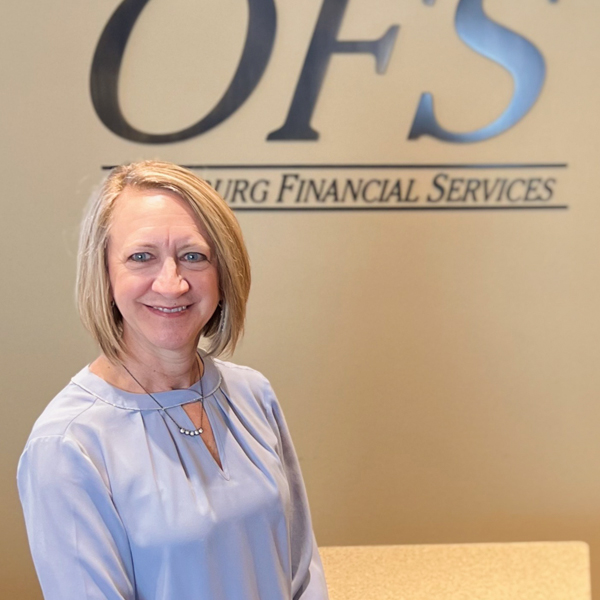 Client Service Specialist
Brenda's role at Oostburg Financial Services has definitely expanded since she first came on board in September of 2007.  As our practice has grown Brenda's direct involvement with our clients has grown as well.  In 2012 Brenda's title was changed to Client Service Specialist which best describes what she does on a daily basis. 
Brenda works directly with the advisors and our clients and keeps herself aware of each step in the planning and implementation process.  She spends her time communicating by phone and in person with clients receiving their checks, filling out paperwork, or thoroughly researching and resolving potential problems that may arise.  Brenda has a long employment history of customer service and working directly with people, and always conducts herself with professionalism coupled with a genuine warmth and smile.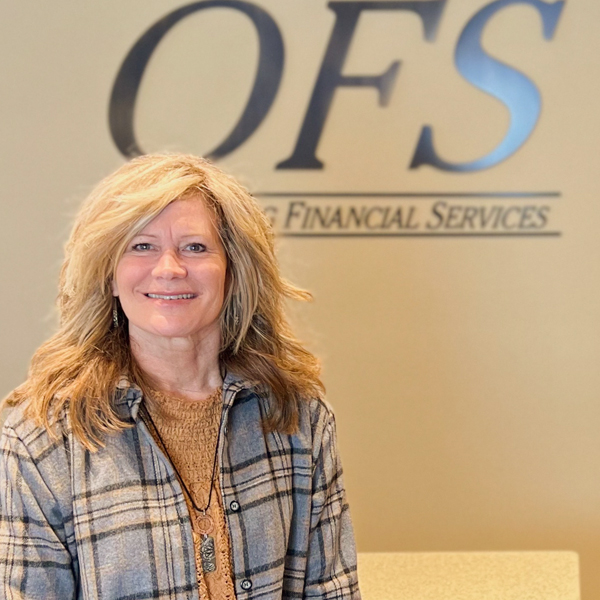 After 30 years working in a variety of roles at Oostburg State Bank, Terri accepted the invitation to join our staff at Oostburg Financial Services in September of 2012.  Terri performs a variety of administrative functions that provide much needed support to our advisors.  During her days in the office, Terri's voice is usually the first one you will hear when you call OFS. 
Terri is also the staff person who communicates with our clients by mail and telephone to insure that the ongoing review process that we promised remains intact.  Terri is excellent at following through on each task that is placed before her and is always willing to go the extra mile to insure that our client's needs are met.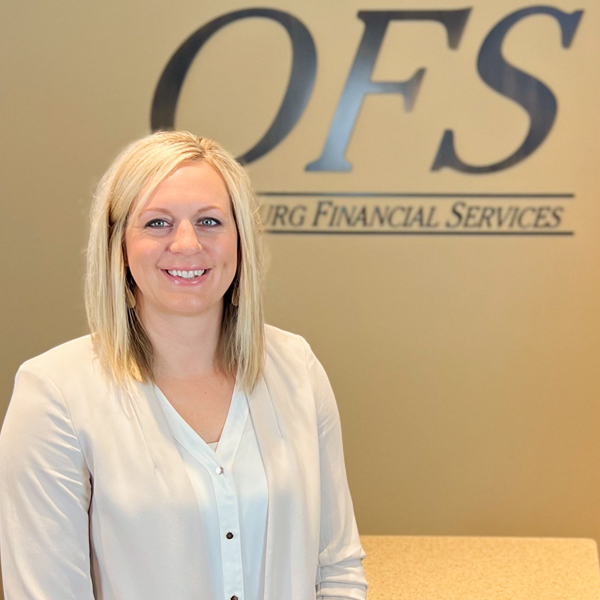 Tracy joined Oostburg Financial Services in June of 2018. Prior to that she worked as a Teller for 8 years at Oostburg State Bank in Cedar Grove, performing a variety of tasks, while promoting a personally welcoming atmosphere. In her new role at Oostburg Financial Services she will be doing general administrative work, along with assisting the advisors with client paperwork and other duties aimed at meeting client's needs.
Tracy's general desire to serve others pours over into her work. You can expect to be greeted with a warm smile and a sincere desire to assist in making a client's experience at OFS nothing but positive.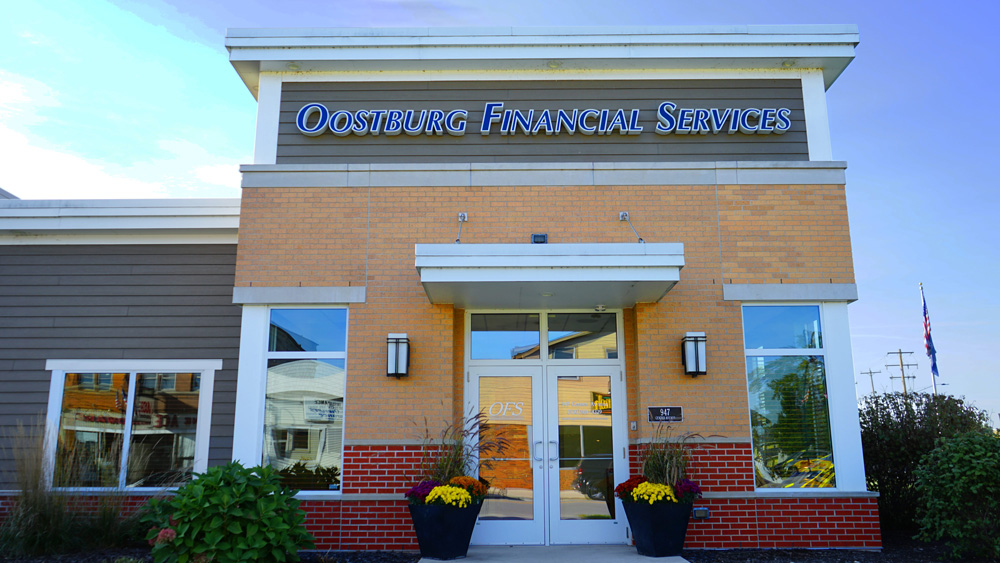 Oostburg Financial Services (OFS) is a wholly owned subsidiary of Oostburg Bancorp and is known throughout Southeast Wisconsin as a trusted financial planning provider. We can help you develop a customized plan to meet your saving, investment, education, and retirement goals.
Contact us to help you realize your full financial potential and help turn your financial dreams into reality.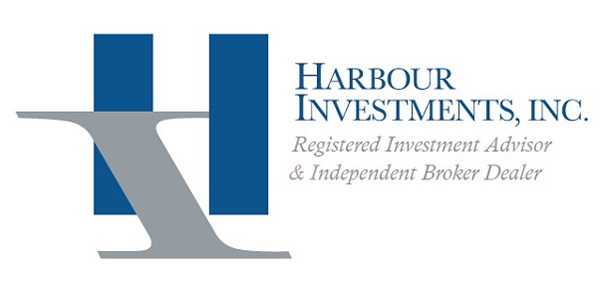 OFS offers securities and advisory services through Habour Investments, Inc., which is located in Madison and is a full service broker/dealer. Harbor Investments, Inc. has developed one of the widest selections of products in the Midwest and operates using the latest technology and research.
Our relationship with Harbour Investments, Inc. allows us to work close to home while offering financial planning services and investment products with the same high level of personal service and commitment our clients have come to expect.
Harbour Investments is a full service, non-carrying broker dealer and registered investment advisor.  Full service means they deal with all financial products: mutual funds, variable annuities, variable life, stocks, bonds, CDs, etc. which means more options for you!  Non-carrying means they do not hold cash or securities.  Broker dealers are the intermediaries in the securities industry.  Harbour Investments will acquire relationships with leading mutual funds, insurance companies and clearing firms.  Oostburg Financial Services will have clients that we do business with, which is processed through the broker dealer.  The broker dealer enforces the rules and regulations of the industry, as well as assuring a superior level of service.  All broker dealers and their representatives are registered with the Financial Industry Regulatory Authority.